April 2020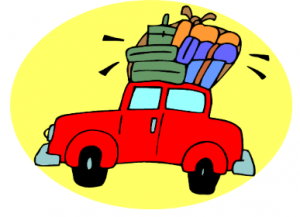 Just so it's clear, Haven Point is North Carolina.  There will be a couple weeks spent tooling around Virginia, which is also dear to my heart, but North Carolina offers the nomad traveller much better home-away-from-home options than the bottom half of Virginia, so I'm a temporary Tarheel.  During the years I spent in North Carolina I lived in Raleigh, Durham and Salisbury.  I had friends in Cullowhee (in the mountains) I used to visit and I also explored the coastal area.  So I feel right at home in NC and plan to renew old acquaintance with it.
Before I begin the tourist gig here I want to offer some thoughts on the trip that got me here.  I spent a month getting from the Bitter North (Idaho near the Canadian border) to balmy North Carolina.  I've published posts along the way but in this one I want to talk about the process of travel itself from a practical standpoint.  Some of what I've learned may be useful to others.
But first allow me to furnish some evidence of loveliness in Tennessee, through which I passed quickly.  I stopped at two rest stops along the way, both on the western side of Knoxville.  The foothills of the Smokies had already started and as I looked at the forest I began to see redbud lining the roadway and the white of dogwoods peeping out from the recesses of the woods.  That more than anything told me I was back in The Zone.  Tennessee is stingy with its rest areas until you get into the western part near Knoxville, when they finally cut loose and put on quite a show.  I expect that circumstance has something to do with local politics, since the name Gore figures into things in Cumberland County and as the sign pictured below indicates, Gore and highways go together.  Anyhoo, here are the pics — the ones of redbud and dogwood together are iconic and I'd put them on a T-shirt if anybody asked me for a defining image of the region.  The last pic is by way of finger pointing.  It shows what ostensibly interests most of the visitors to the rest area.  You will notice the absence of information about dogwood or redbud or anything else from the natural world.  It's this sort of thing that makes me glad I'm weird.  God save me from wanting to do anything mentioned by any of the brochures on display.
So on to the lessons learned from my trip across the country.  Let's start with travel under the effects of the coronavirus pandemic.
Road Trip Travel in the Time of Coronavirus
I made my travel plans well before the outbreak occurred, of course, and when it came I decided to go ahead with the plans despite the growing pandemonium caused by the spread of the disease.  I wasn't tempting Fate, it was a matter of simple logic.  I intended to visit nature sites, not cities, and chose small, out-of-the-way places to stay.  Such places are the least troubled by the pandemic from the health standpoint, although economic distress will visit them increasingly no matter how few active cases they report.  There was only one major risk element involved: restrictions on travelers from out of state.  While I was on the road news came that Montana imposed a 14-day quarantine on all travelers arriving from outside the state — which would have put the kibosh on me had I planned to go through Montana.  I'm more than happy to avoid Montana as often as humanly possible.  The Fates were with me because I passed through California to Interstate 40 and California imposed no quarantine on travelers.  I see that North Carolina has now imposed access restrictions on the Outer Banks region on the coast, which prompted some property owners in Virginia to sue because they're denied access to property they own in North Carolina.  That should be interesting in court.  I'd be pissed, too, if the State Police turned me away from my own house.  Texas imposed quarantine on travelers coming from Louisiana because New Orleans has been a COVID-19 hotspot.  But I floated through the wastes of Arizona and New Mexico and when I crossed into the Texas Panhandle there was nobody there, period, end of story.  When I left a few days later and entered Oklahoma there was likewise nothing but an empty road and a "Welcome to Oklahoma" sign.  So my passage across the land was unimpeded, thank goodness.  The places I stayed were all small towns following the rules for social distancing but without any sense of panic because their house wasn't on fire a la New York City.
As for personal safety, road trip travel is a fairly risk-free business.  Think about it — you spend a lot of time alone in the car, you spend maybe five minutes checking into the hotel through a night window or standing well back from a reception desk, and then you're alone in your hotel room.  Getting gas involves you and a gas pump and a debit card, no human interaction required.  Going to the supermarket is the riskiest business, but social distancing is in effect there, too, and in small towns in counties with next to no instances of infection the risk is low.  Consequently, I feel that the kind of travel I've been doing is unproblematic.  I grant you that things would have been very different had I done air travel (God forbid).  If my plans had involved airplanes I'd have cancelled the entire trip in a heartbeat.  But what seemed to me safe from a logical standpoint at the beginning of the road trip turned out to be as I imagined it.  I've spent the overwhelming majority of my time alone well away from contact with other people.  Social distancing is part and parcel of road trip travel as a matter of course if you travel alone as I'm doing.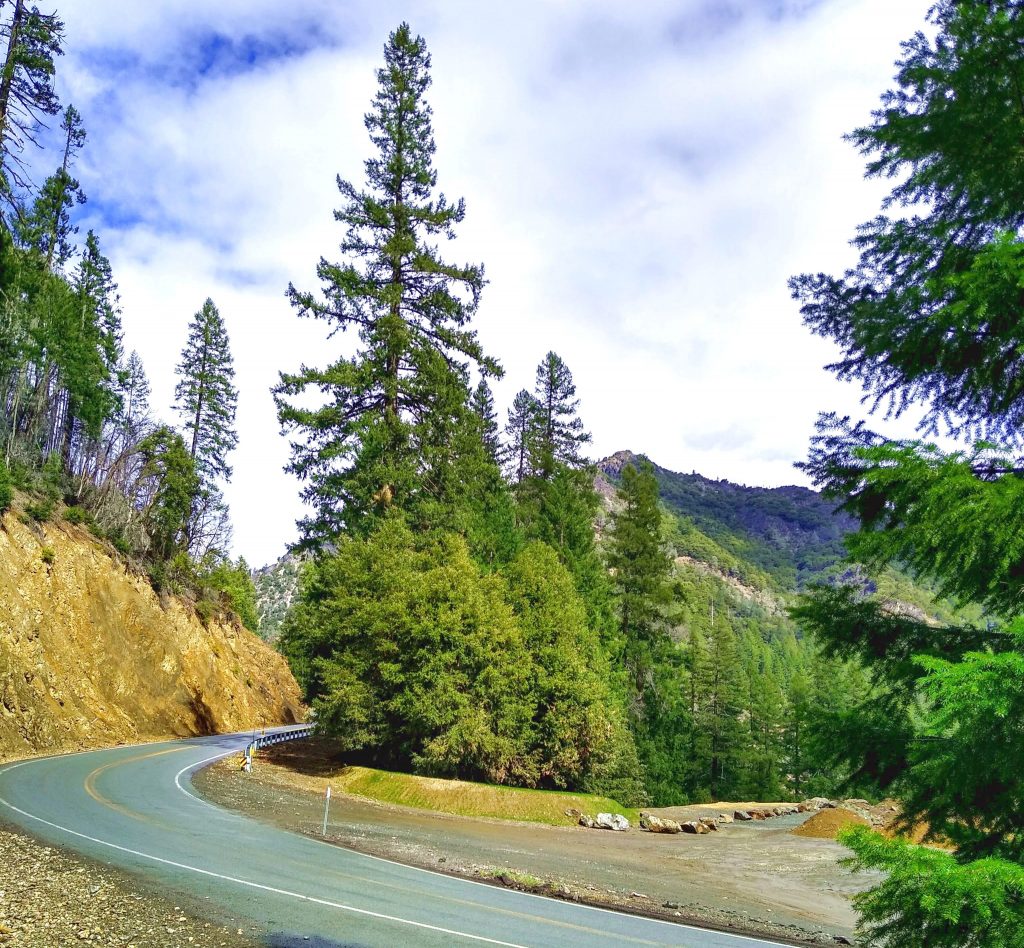 Closures
I did run into some agenda glitches because of closures.  I figured that might happen after I hit the road and indeed it did.  National parks closed and state parks in some states, but not all.
I found an easy workaround — backroads.  For example, in Tennessee I pored over the map once I got to Pigeon Forge for an overnight and found Highways 411, 92 and 32.  Since the beginning of the Blue Ridge Parkway had closed — yet another irrational act on the part of the Federal Government, who has them flying out in all directions these days — I decided to make my own parkway.  It worked a treat.  From Pigeon Forge Highway 411 goes through lovely rolling countryside.  Highway 92 from Chestnut Hill through Dandridge to I-40 goes through beautiful hilly countryside and skirts Douglas Lake.  It was as pretty a drive as I could have wanted.  After a brief stretch on I-40 I went by the backroads to Highway 32 which is a skyline drive on steroids.  It winds in hairpin turns for about seven miles across Chestnut Mountain and affords views that can't be beat.  Google Maps neglected to inform me that it peters out into a gravel road before reaching a connection back to I-40, which I assumed from the map was the case, but oh well, you pays your money and you takes your chances.  Rather than beat my poor car over a gravel road sliding down the side of a mountain I just turned around and retraced my path back to I-40, enjoying the views from the other direction.  After a drive like that I can't possibly feel cheated because the Blue Ridge Parkway was closed.
As for museums and the like, there's nothing to be done.  They formed a small part of my travel agenda so it wasn't difficult for me to strike them from the itinerary.  As always my watchwords are "patience" and "flexibility."  They serve one well in times such as these, to be sure.  Since state parks are closed in North Carolina and Virginia I'll have recourse to county parks and nature preserves, which offer trails and are still open.  I've also mapped out something I've termed a "loop drive" using secondary highways that go through scenic areas and afford a chance to see the countryside and stop for a walk.  The awareness has grown as I've moved across the country that all of the natural world is interesting and worthy of attention.  A national or state park has primarily to do with access, not with special interest or scenic beauty.  So I'll take my Nature where I can find it and be quite happy with the various acquaintance I make.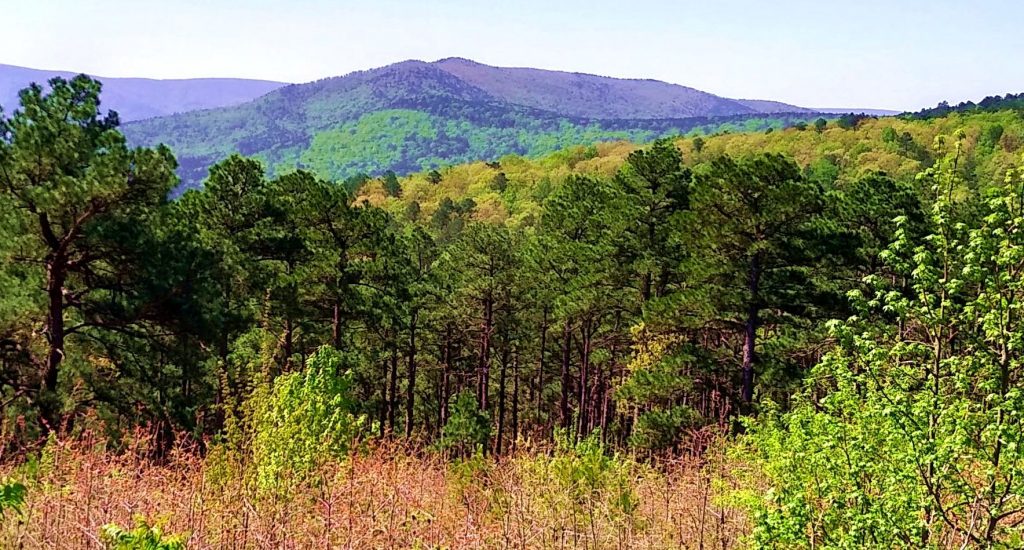 Places To Stay
I've only had one hotel notify me of closure and it was in Flagstaff, Arizona, of all places.  After that happened I found a place in a small town 30 miles west of Flagstaff and made all subsequent bookings for places outside major urban areas.  It has worked a treat and makes me wonder why I didn't think of it before, since finding a hotel in a small town is far easier than plotting your way through an urban area to reach the reception desk.  I'll stick with that plan for the remainder of the trip and use it as my default strategy in future.
As for my experience with various chains, it's been a learning experience.  I signed up for Wyndham Rewards and Extended Stay America's perks program only to discover that the discounts are minimal and the bookings non-refundable if the dates change.  Given the situation with the pandemic that limitation seemed to me unreasonable so I ditched both options and went back to booking.com, my usual go-to for accommodation.  I've done enough business on booking.com that I qualify for the top tier of their Genius program that offers discounts and free room upgrades.  I'm sure I do as well or better with booking.com than I can do with the membership benefits of any chain.
As for value for dollar, I've been best pleased by Super 8 and Red Roof Inn Plus+.  America's Best Value Inn has been the least favorite — tiny room, well worn, and few amenities for a price that seemed far too high.  I stayed in Woodspring Suites in Texas and was unimpressed.  The room was small and furnished like a college dorm room and the clientele seemed to be Section 8 overflow with lots of kids and dogs and dodgy people hanging out for hours in the parking lot.  I won't be doing that again, thanks very much.  I tried out the new chain on the block, OYO Hotels, the brainchild of Ritesh Agarwal in India.  The business model is to take existing budget motels and rebrand them with a view to quality standardization.  I stayed in one for the first time in Oklahoma.  It was structurally a typical budget motel as you find across the country but had been poshed up a bit.  The fixtures were new and the furnishings had been upgraded.  It was good value for dollar — the sort of place that serves perfectly well for an overnight on the road, although you may not want to stay for a week while visiting.
I'm going to blow political correctness out of the water and speak my mind.  When you travel the type of place you choose to stay at decides what kind of company you're likely to have.  Choosing the budget option in smaller towns is usually fine, other guests are likely to be just passing through or people like linemen or transportation department employees working on a job in the area.  In larger places or touristy areas the budget option will put you in the company of a more unsavory lot.  The place I stayed at in Texas is a prime example — people sitting in cars in the parking lot for hours on end (doing what, I wonder?), people standing around outside exchanging stories about getting arrested in various parts of the state, etc. etc.  I stayed in a Motel 6 in Arkansas which from the standpoint of clientele was like being in the middle of a trailer park.  Yikes.
The reality of the situation is that the type of clientele self-selects according to the price point.  So on my return trip I'll shell out for upscale places because I know there won't be so many kids and dogs and good ol' boys having a cuss-out with their wife at midnight in the room next door.  They can't afford the posher places so they don't hang out there.  That's my strategy after wending my way to the East Coast and putting up with whatever came my way at the places where I stayed.  The ones in the small towns were fine but at times a bit ragged, the ones in larger places were sometimes bad, in one case really bad.  It's worth the additional expense to me to know that I'm not going to be stuck with yahoos next door who keep me up until 2AM because they're "carrying on" as the phrase styles it.  This circumstance applies particularly to the South because the stereotypes are not all myth despite what political correctness maintains.  The worst behavior I observed at hotels happened in the South — in Arkansas and Tennessee, to be specific.  That's the truth of the situation, political correctness be damned.  When it comes to comfort and well-being reality is more worthy of attention than political correctness, that's my philosophy.  So sue me.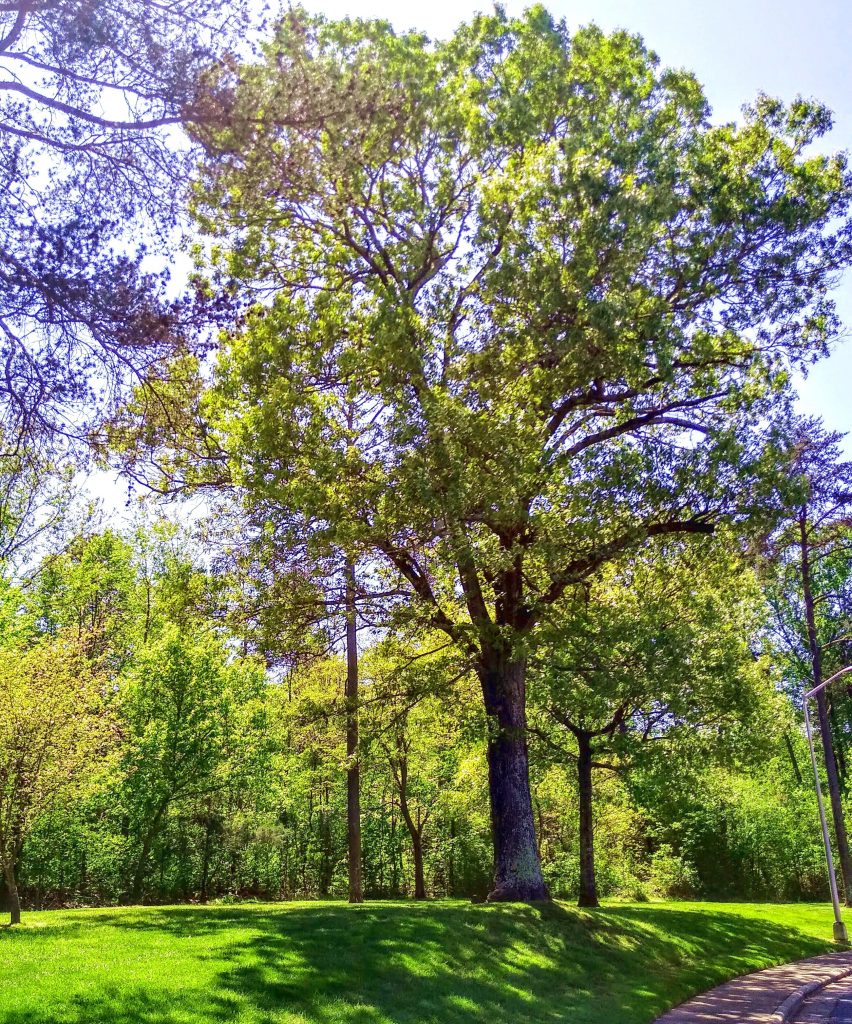 Road Conditions
Arizona is hands-down the worst for road conditions.  Their bit of I-40 is crap.  New Mexico is the next worst but far better than Arizona.  The other states I've been through have had good roads, even the secondary highways have been good, which surprised me.  So the loud laments we hear about America's infrastructure falling apart seem on the evidence I saw to be somewhat overstated.  States are doing a fine job of maintaining their highways and byways from what I saw as I moved across them.  Rest areas on interstate highways have also been good, the ones in Oregon and North Carolina especially.  Tennessee is the cheap date of the lot in that regard, at least in the eastern part of the state.  In the western part things improve markedly.  Rest areas cost a lot to build and to maintain, I imagine, so kudos to those states who do a good job of keeping them up to snuff.  They're a blessing to travellers, no doubt about it.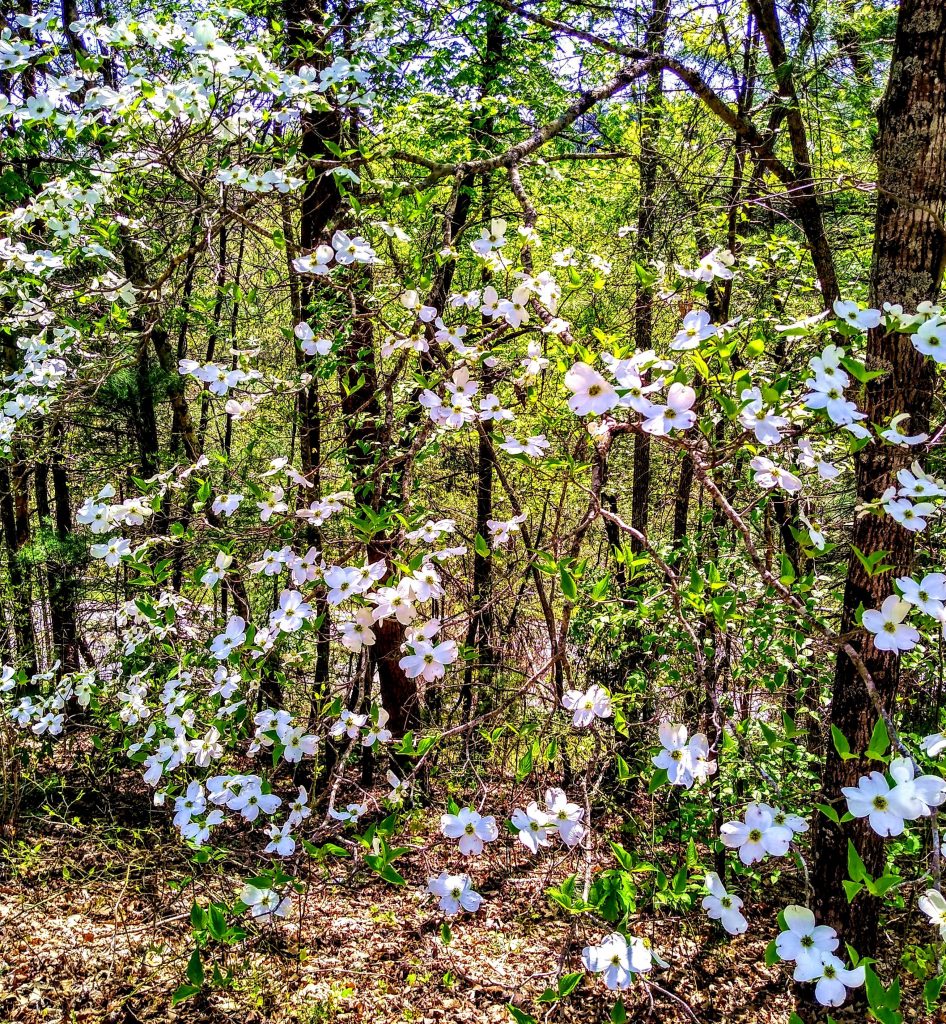 General Thoughts
After spending the last three years abroad in Third World countries the ease and comfort of travel in the USA impresses me and induces appreciation of the advantages the USA offers.  Travel is easy and comfortable compared to what's on offer in places like Southeast Asia or Latin America.  It's also not much more expensive, believe it or not.  If you're a backpacker doing Third World places and you're willing to stay in a bug-infested hostel with 10 other people in a room you can get a night's stay for under $10, but as the retiree I am that's not on the agenda.  To find decent accommodation in Southeast Asia or Latin America is not dirt cheap — quite the contrary.  So I've travelled in the USA for not much more money than I spent in either Southeast Asia or Latin America.  Accommodation is reasonable and gas prices here in the States are far lower than anything you'll pay in the countries where I've been.  Given the current glut on the oil market I've seen prices at the pump for regular unleaded as low as $1.15 a gallon in some states.  If you're not driving a gas-guzzler you'll get a far piece down the road for only a few shekels.
I've avoided restaurants and bought my grub at supermarkets, which has worked a treat.  Not only do I eat more healthily, the cost is a fraction of what I'd spend in restaurants.  If a hotel room has a refrigerator and a microwave, I'm good to go — all kinds of cuisine become available.  A suite with a kitchenette is even better.  Since I'm on the road and can carry my own stuff in the car I kitted myself out with a basic kitchen tub that includes cookware, cutlery and a selection of herbs and spices.  A quick trip to the supermarket and I'm ready to cook up a storm.  I lucked out in North Carolina in finding Affordable Suites of America (website: affordablesuites.com) whose suites offer a full kitchen with oven, so it's basically like having a studio apartment.  Perfect!  There will be muffins coming out of the oven soon, you can count on that. 🙂
So all in all there have been no major problems.  Things are quiet because there's little tourist traffic, which is fine with me.  The quieter the better.  I'm glad I decided to go ahead with my travel plans.  I've seen wonderful things along my way to Haven Point in North Carolina and it's a delight to be in NC again after long years of absence.  As I said in the first travel post I published a month ago: the Planet is doing just fine despite the news from New York City.  Spring has sprung and the dogwoods and redbuds are in bloom.  People are the problem, not the Planet.  So travel with a focus on the Planet offers the same joys to the eye it has always offered.  Avoiding the trouble spots with lots of people comes as second nature to me because my focus is Nature.  Now that I'm in Haven Point there's even less to worry about.  So onward, full speed ahead, and damn the news.  I have better things to occupy my attention. 🙂