March 15, 2019
Newsflash: all published posts are now available in the main menu lists.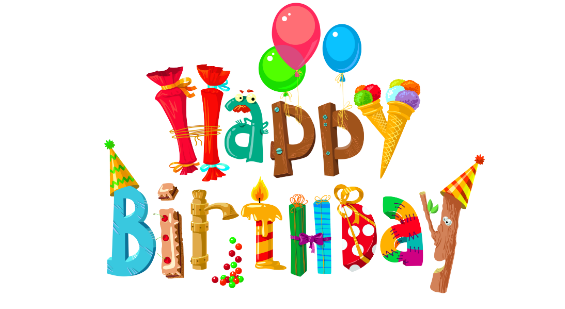 Well, we made it to the first birthday of the blog and we're still in one piece, yeehaw!  It's been quite a year.  I've learned a lot in all sorts of ways, both about blogging and about a whole host of topics that have come under my microscope as I write posts.
So How Are We Doing?
As I expected, the readership of the blog is a select crowd.  If I were in the business of publishing naked pics of celebrities I'm sure my click-through rate would be much higher LOL.  Never mind, I'll stick with those readers who share my interests in the life of the mind and find what I write interesting on its own terms.
I use Google Analytics to keep an eye on the blog traffic.  The statistics allow me to see overall hits, how many hits per published post and what countries the readers are located in.  As far as the overall click-through rate goes, it's remained quite respectable at about 2%, which from what I read is well within the acceptable range for a blog like mine.  As for the ranked popularity of the posts, travel wins hands down — hardly surprising.  When I busy myself writing about something like instrumental reason I hardly expect to break the Internet.  I write such posts because it's important to me to get my thoughts down in written form and make them available to the few people who might find those thoughts interesting (one hand will suffice for the counting 🙂 ).
The Roadmap for 2019-2020
I'll be leaving the Philippines in a couple months to begin life as a global nomad.  That's good news for the number of travel posts coming up — no more of this sedentary intellectualism I've been cultivating over the past few months.  The philosophical urge will come over me even when I'm running about the world, to be sure, but travel posts will figure in greater number than they have in the past year.
I'm surprised to find that it's been no trouble at all keeping to the weekly publishing schedule I set for myself when I began the blog last year.  In the early stages it seemed likely to me that I'd come up empty at some point and wonder what on earth to write about.  There have been a few dry spells but they never lasted long before a new stream of ideas came to me and sent me running to the keyboard again.  My plan for the next year is to keep to the weekly publishing schedule I've maintained during the past year.
Upcoming Changes
Rather than institute a blog archive I've decided to make all published posts available under the main menu.  That means I'll need to restructure things a bit to keep the house in order.  I'll expand the "Thoughts on Things" menu to include topical subcategories (politics, science, philosophy, etc.) and I'll also add categories for travel posts about places that don't currently have category submenus.  There will be several of them since I plan on running around like a chicken with its head cut off.   Don't say I didn't warn you …
Comments Off: The Rationale
I mentioned in one of the monthly thought journals that a spam attack led me to turn off the comment function.  That's a pity, but it's a huge relief not having to worry about dealing with spam attack bots posting tens of link-back comments to generate traffic for an online casino or some such nonsense.  Any reader wanting to get in touch can use the comment form available from the main menu.  I regret not having the capability of interacting with readers through comment threads but the cybercreeps make life too difficult.  So for the foreseeable future things will remain "no comment."  Do feel free to get in touch through the contact form if you like, it's always available.
Onward to Year Two
Over the course of the past year I've discovered that writing for the blog has become an important part of my intellectual life and I look forward to continuing it.  I'll check back in when the blog has its second birthday — in the meantime, full speed ahead and damn the torpedoes. 🙂